What Makes NCCS Unique?
Faith. Family. Foundation.
"North Clackamas Christian School partners with Christian parents in providing our students with a biblically-based education that pursues excellence in spiritual, academic, artistic, & athletic programs, training them to serve Christ daily." NCCS features Preschool through 12th grade and is fully accredited by AdvanceED and ACSI. Our Athletic program is a part of the Oregon School...
LEARN MORE
News & Announcements
Join us for an Arctic Adventure at our fall Book Fair, there will be SNOW much to read! Put on your scarf and mittens and we'll see your there!

THANKSGIVING BREAK NOV. 25-29
Have a special time with your family and friends as you celebrate the harvest and blessings. We will see you Monday, December 2nd!
The NCCS Annual Auction is Saturday, May 2nd 5-9pm. This is truly the event of the year! Mark the date on your calendar and watch for more details coming soon.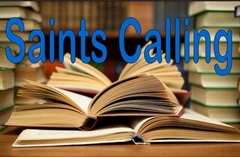 The Saints Calling is our new North Clackamas Christian School Newsletter! Each month, our families receive news about what is happening at our school. Check it out!

View All

Events