What Makes NCCS Unique?
Faith. Family. Foundation.
"North Clackamas Christian School partners with Christian parents in providing our students with a biblically-based education that pursues excellence in spiritual, academic, artistic, & athletic programs, training them to serve Christ daily." NCCS features Preschool through 12th grade and is fully accredited by AdvanceED and ACSI. Our Athletic program is a part of the Oregon School...
LEARN MORE
News & Announcements
WELCOME BACK TO SCHOOL!
September 3rd is the first day of school starting at 8:15am. Coffee Kickoff for parents in the Gym, 8:15-9:15am. School Pictures! We are excited to see you!
BACK TO SCHOOL NIGHT!
Friday, Sept. 6th - 6pm Family Potluck! Kids Movie Night! Brief Society Meeting! Parent Orientation with Teachers! An event you will not want to miss!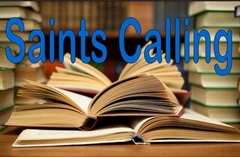 The Saints Calling is our new North Clackamas Christian School Newsletter! Each month, our families receive news about what is happening at our school. Check it out!

CAR WASH FUNDRAISER!
Saturday, Sept. 14th - 10am - 2pm NCCS Parking Lot Support our Drama Department, by letting us do the dirty work!
View All

Events