What Makes NCCS Unique?
Faith. Family. Foundation.
"North Clackamas Christian School partners with Christian parents in providing our students with a biblically-based education that pursues excellence in spiritual, academic, artistic, & athletic programs, training them to serve Christ daily." NCCS features Preschool through 12th grade and is fully accredited by AdvanceED and ACSI. Our Athletic program is a part of the Oregon School...
LEARN MORE
News & Announcements
CHRISTMAS PROGRAMS!
Come and be blessed by our students as they sing of the gift of Christmas and Messiah. Elementary - Dec. 6 - 7pm Secondary - Dec. 9 - 7pm Preschool - Dec. 19 - 7pm
OPEN HOUSE -JAN 23 - PreK-12th
Join us for our open house on January 23rd, 4-7pm. Learn about our programs, enrollment, meet the staff and tour the school! Accredited by AdvanceEd & ACSI.
Mark your calendar for this Everlasting Showstopper! Step inside a world of pure imagination as our NCCS Theatre presents Charlie and Chocolate Factory!

The NCCS Annual Auction is Saturday, May 2nd 5-9pm. This is truly the event of the year! Mark the date on your calendar and watch for more details coming soon.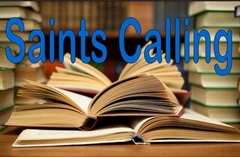 The Saints Calling is our new North Clackamas Christian School Newsletter! Each month, our families receive news about what is happening at our school. Check it out!

View All

Events