THANK YOU FOR BLESSING OUR SCHOOL!
---
Financial support through free-will donations and gifts has always been a vital tradition among open-hearted supporters at North Clackamas Christian School since its foundation in 1973. Over the years, the generosity and involvement of our alumni, parents, grandparents, and friends helped grow our learning community and change the lives of thousands of students.
In keeping with this unwavering focus of excellence, we seek to continue serving the hearts and minds of this generation and future generations. A monetary donation allows you to join us in this endeavor. Would you please help keep the legacy alive by partnering with us financially?
We know that God will continue to grow our school and the rich tradition of serving families within this community for years to come. We desire to have your commitment of prayers and offerings to sustain the quality education we currently provide. Your donation will allow you to come alongside us and invest in the future of North Clackamas Christian School.
Thank you, in advance, for any and all participation you can offer.
Annual Fund • Scholarships • New Math Curriculum Adoption
WAYS TO GIVE
---
Online
Visa • MasterCard • American Express • Discover

---
Check
You may give directly by check to NCCS. Please include your name and address to receive a donation receipt for tax write-off purposes.
North Clackamas Christian School is a non-profit organization under the IRS 501(c)3 requirement. Our tax ID # is 01-0765884.
WAYS TO GIVE
---
ONLINE

BY CHECK
North Clackamas Christian School
19575 Sebastian Way
Oregon City, OR 97045
Questions?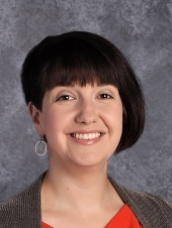 503-655-5961